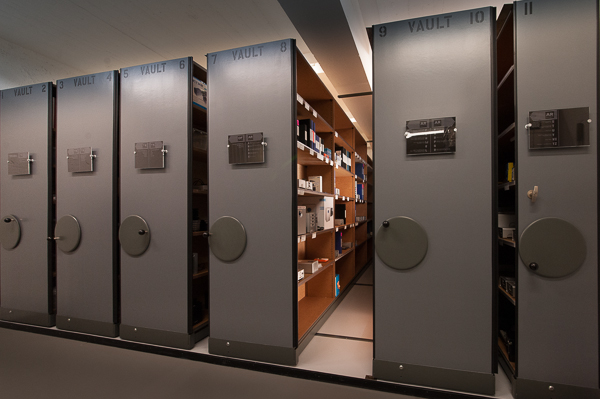 For all project which have been color graded or post produced inhouse, we offer the possibility to archive your entire project. If you choose the option to save all your project data on a hard drive, we offer the storage for free during three years. After this period you have the opportunity to migrate all your data to another medium and to prolongate the archiving of your project.
This storage of your data is meant to have an easy access to your project in case you need other versions of your film.
The recovery of your data is covered by an assurance in case of elemental damage or thievery. Exempted are failure caused by aging or production caused hardware defects.
In any case it would be a good additional safety to have your data saved on a second hard drive and stored at another place.
For long term storage or archiving you should look for an external solution, contact us for any advice.